Conversation Cafe... What are you reading, listening to and watching?
Stiff joints, aching knees, headaches, body aches, feeling bloated? All these feelings plus more I've discovered is inflammation in the body. If you feel like me, inflammation causes a lot of discomfort and pain, i'm a bit lethargic and, I lack a lot of energy.
My research has uncovered several herbs and spices that has helped me combat my inflammation.
I use the cocktail, concoction, mixture in various ways. I combine equal parts of each herb and spice in a container and blend,
I use it as a tea, I make a cup in the evening and sip before bed time. I take a teaspoonful by mouth, with a glass of water, or sprinkle on my foods. These are just ways I have discovered to help my wellness.
Best of luck on your journey.
DISCLAIMER: The content contained herein is provided for informational and/or entertainment purposes only. Nothing contained in this post should be construed as providing medical advice, diagnosis or treatment. You should immediately consult with your physician respecting any medical concerns that you may have.
Plush Throws
Honey, Jams & Sweet Spreads
Chocolates
Cheese Board
Assorted Coffees
Box Set of Stationery cards
Curl Keeper Original
Why You'll Love It
Our not-so-secret secret to getting gorgeous, frizz-free curls? You're looking at it.
This water-based, silicone-free formula is designed for curly-haired beauties to use everyday without leading to product build-up.
It's effective in all weather conditions, especially humidity, allowing for longer lasting styles.
Don't touch your hair for 15 minutes after applying. We know, it's tough—but less movement = less frizz. Bonus: Touch your curls with wet hands? No problem. Water actually reactivates this formula, so smoothing over frizzy spots with damp hands helps tame frizz instead of making it worse.
Weighing in at 1 oz
Depending on the size, $2.50 – $49.00
CURL KEEPER's number one goal? Creating a series of treatments that perform 100 percent of the time, on every curly head, in all weather conditions, without the use of silicones. Your healthiest, bounciest curls are finally within reach.
Double Duty Beauty Shape Tape Concealer
Stayed up late binge-watching Netflix? Indulged in a little 3AM pizza? When you're low on beauty sleep, this full-coverage concealer is your go-to for instantly bright, even under eyes.
We love it to brighten up our under eye area, but this baby can be used to create a killer contour and highlight, too.
The matte-finish formula is blendable, buildable, and goes on without looking streaky or cakey.
It's made with nourishing ingredients like shea butter, mango seed butter, and licorice root extract to help hydrate, smooth, and brighten your skin.
Like all of TARTE's products, it's 100% cruelty-free.
Weighing in at 0.5 ml

$27
In addition to always being on-trend, innovative, and totally unique, TARTE COSMETICS is committed to creating vegan-friendly paraben-free, gluten-free, phthalate-free products that are never tested on animals.
Angled Concealer Detailer Brush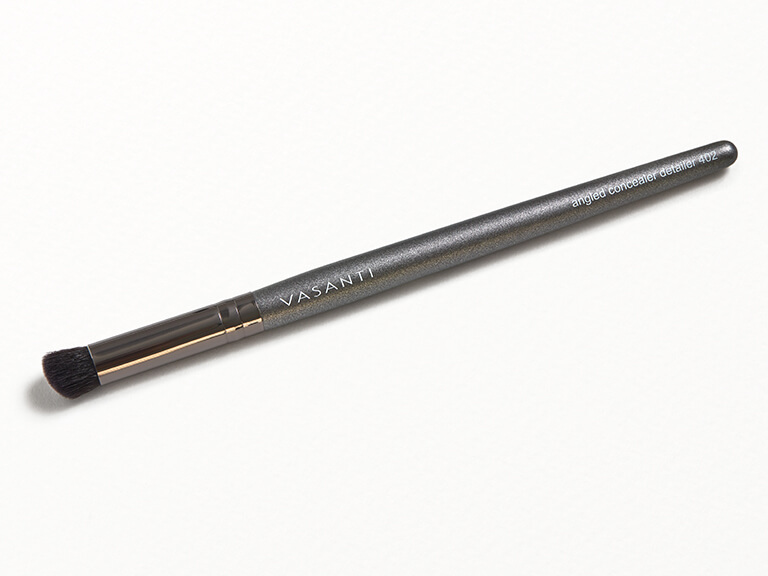 Why You'll Love It
We found your concealer's new BFF (you're welcome).
Perfect for pro's and makeup newbies alike, this detailing brush has an angled brush head that makes it super easy to bluff and blend your concealer in those hard-to-reach places, like your inner corners and around your nose.
Made with ultra-dense nylon hairs, these luxurious bristles don't just feel super soft—they're vegan and cruelty-free too.
1 CT
Full Size, MSRP $19
About The Brand
VASANTI COSMETICS was founded by four sisters and one childhood friend with a passion for beauty products that enhance your natural beauty, feel comfortable to wear, and make you feel as good as you look.
Power Satin Matte Liquid Lipstick in Namaste All Day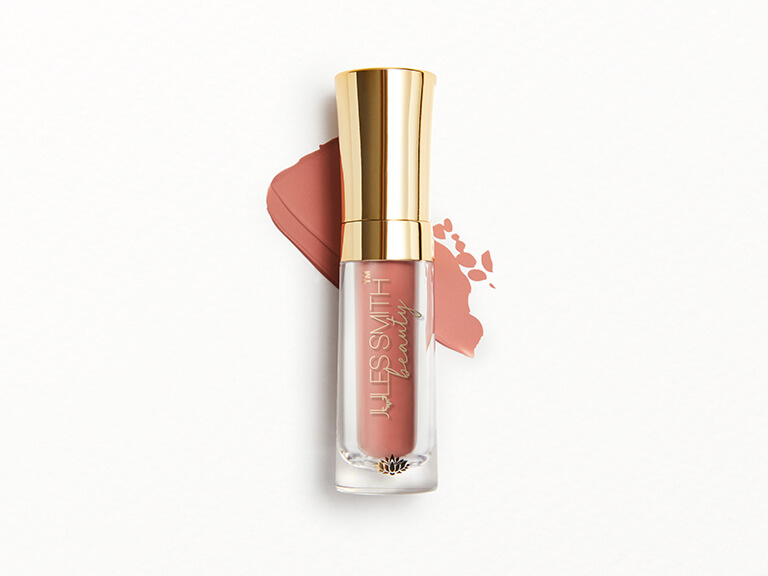 Why You'll Love It
What's your favorite gemstone? We guarantee JULES SMITH has a beauty product to match it, like this beautiful neutral rose liquid lipstick.
It's inspired by the power of agate, so every time you swipe it across your lips, (we hope) you'll feel creativity, harmony, and protection.
Unlike other matte lipsticks, this non-drying, nourishing formula is infused with vitamins to keep your lips ultra-hydrated and smooth.
Weighing in at 2.4 ml
$18.00
About The Brand
Just like us, JULES SMITH BEAUTY believes beauty starts from the inside. And just like us, she loves gemstones and the balancing, calming, confidence-boosting effect they can give you. Everything in her collection is inspired by the powers of gemstones and crystals—and they're just as pretty.
Brow Chow in Deep Brunette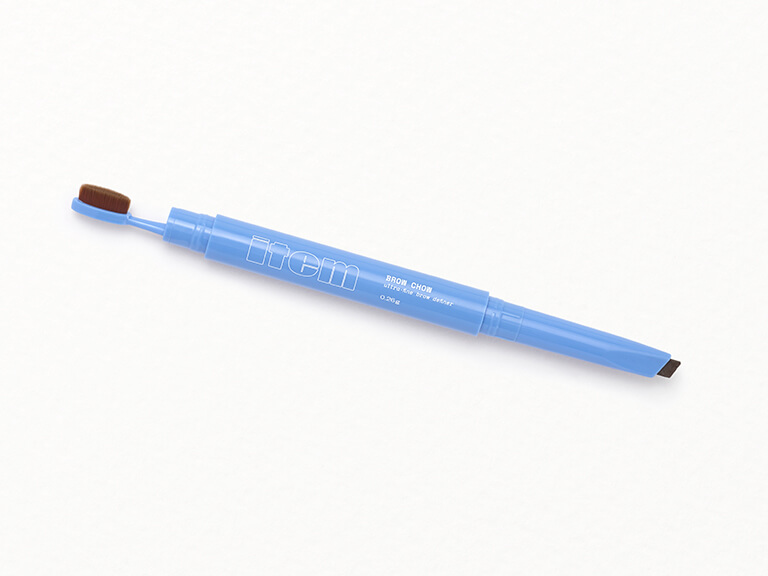 Why You'll Love It
IPSY EXCLUSIVE: Yup, we scored TikTok superstar Addison Rae's ITEM BEAUTY products exclusively for you—and you bet they're worth the hype. As co-founder and chief innovation officer, Addison infuses a healthy dose of self-love into her line of good-for-you makeup, so you'll look and feel 100 every time you apply.
New to ITEM BEAUTY? In Addison's words: "When I think about beauty and what's important to me, it's putting something on my face that I can feel good about. I wanted simple, unfussy products that are fun and don't take themselves too seriously. That's exactly the concept that ITEM was born out of."
Speaking of unique—some days we're low-key and some days we're extra, so this dual-ended, deep brown brow pencil gives you full control to take your brows from precise and defined to fluffed up and bold with one tool.
This pencil side has an ultra-fine, triangle tip that goes exactly where you want it, and lets you fill, shape, and define your brows with ease.
The built-in brush = the difference between brows that look good and brows that look amazing. Comb it through your brows once you've finished filling and shaping to blend out the pigments and fluff up your brow hairs.
This ITEM's your one and only. The smudge-proof, sweat-proof, and transfer-proof formula will stay put for the long-haul—apply it in the a.m and you're set for the day.
It's packed with self-love and Ipster love: yellow_jen says, "The shade is a perfect color and it's very pigmented or can be light depending on the pressure you put on the pencil."
Follow @itembeauty for fresh launches and beauty inspo.
Weighing in at 0.26 g

2 for $20, Limited Time Only! ($28 value)
About The Brand
For full, fluttery lashes, skin that glows (inside and out), and an all-around boost of confidence—look no further than Addison Rae's ITEM BEAUTY. This line of next-level dermatologist-tested makeup is infused with all of the good ingredients and none of the bad.
Self Love!
We would all be able to concede: this year has been, for absence of a word, interesting. With the Christmas season on the edge, it's anything but difficult to get enveloped with the standard pandemonium of present giving and assembling while as yet crushing at work. In any case, with COVID-19 cases at a record-breaking high and feelings of anxiety proceeding to soar; I think now, like never before, we as a whole need to make more opportunity for play.
Spending time alone can be the best medicine to clear your head, fuel your body, and see your imagination, thrive." Making time for family is important; however, making time only for yourself is even more important.
On the off chance that you are booking meetings and planning the Thanksgiving meals, at that point you should shut out time in your schedule for yourself. We are less disposed to fill ourselves and along these lines, those delicate, composed updates can go far. I've generally tended to play by the trademark, "buckle down, play hard", which places me at the danger for overdrive one or the other way. Making time to chill in my workday, regardless of whether only for 15 minutes, has been groundbreaking.
Still not persuaded? Continue perusing to get some answers concerning the significance of play for grown-ups and how you can delight in this Christmas season.
MAKE ARRANGEMENTS
Regardless of whether it's your children, a gazillion messages, or the news, interruptions are all over the place. To consider yourself responsible for removing time from regular day to day existence, make time blocks in your timetable. You may think shading coding your Gmail Calendar is for proficient spread sheet-ers (a calling in my book) however they're really ideal for most of us as well.
You may be considering what you ought to really get ready for and what's so awesome is that it's totally up to you. Bring an hour and plunk down with a pen, paper, and your number one beverage. Consider your qualities and exercises you truly appreciate doing. It very well may be climbing outside, preparing a wanton supper, viewing an unfamiliar film, perusing a vibe decent book, or doing yoga on your deck. There is no correct answer here.
Star tip: add additional time than you might suspect you'll require and don't skip dinner blocks!
ORGANIZE
Limits are a major part of adhering to your needs. With regards to asks from individuals, I struggle not driving with blame. I had to pose to myself two inquiries: Do I need to do this? Do I have to do this? It's been extraordinary.
To consider myself responsible, my go-to asset is either the Franklin Planner or the 365, Happy Planner. One of my number one parts of its work process is The what's important. This part of the organizer urges you to list the main exercises you need to achieve in your day. By recognizing your first concerns, you shield yourself from being diverted by other essential undertakings.
DETOX From Social Media
I believe there's been a cultural move around our telephones. Maybe we think they control us. We state that our telephones are meddling with our lives and making hurt our psychological wellness. Yet, truly, we effectively decide to utilize our telephones. We have total responsibility for we associate with them and how regularly we use them. We cause the obstruction and the damage.
In the event that you end up feeling overpowered by your telephone, clergyman an encounter custom-made to your requirements or downright enjoy a reprieve. Be aware of how regularly you open it, sift through your online media takes care of, change your home screen, or mood killer notices. Indeed, even only a couple little changes can upgrade your experience.
SAY YES!
I've generally been a 'yes person'. Taking advantage of lucky breaks, continuing onward with coarseness, raising my limit ever more elevated these are demonstrations that have pushed me to new, energizing landscape. However, there is just such a great amount of time in a day, there is just such a great amount of energy in a young lady. What goes up will descend.
With a go, mindset, I'm not generally into saying 'no'. Accordingly, I've needed to rethink what I look like at my reaction. As a general rule, by saying 'no' to a certain something, I'm really saying 'yes' to something else. By telling my companion that I can't chat on the telephone, I'm stating 'yes' to a shower, a calm stroll with my thoughts, or additional chance to compose.
RELAX, RELATE, RELEASE, REST...
Since when did rest become a movement? Maybe we've transformed the word into one more undertaking that must be pretty and needs to complete. Notwithstanding, rest doesn't need a checkmark. It can in a real sense be perched on your lounge chair, lying in some grass, or sleeping. Give yourself some effortlessness and stop.