Curl Keeper Original
Why You'll Love It
Our not-so-secret secret to getting gorgeous, frizz-free curls? You're looking at it.
This water-based, silicone-free formula is designed for curly-haired beauties to use everyday without leading to product build-up.
It's effective in all weather conditions, especially humidity, allowing for longer lasting styles.
Don't touch your hair for 15 minutes after applying. We know, it's tough—but less movement = less frizz. Bonus: Touch your curls with wet hands? No problem. Water actually reactivates this formula, so smoothing over frizzy spots with damp hands helps tame frizz instead of making it worse.
Weighing in at 1 oz
Depending on the size, $2.50 – $49.00
CURL KEEPER's number one goal? Creating a series of treatments that perform 100 percent of the time, on every curly head, in all weather conditions, without the use of silicones. Your healthiest, bounciest curls are finally within reach.
Double Duty Beauty Shape Tape Concealer
Stayed up late binge-watching Netflix? Indulged in a little 3AM pizza? When you're low on beauty sleep, this full-coverage concealer is your go-to for instantly bright, even under eyes.
We love it to brighten up our under eye area, but this baby can be used to create a killer contour and highlight, too.
The matte-finish formula is blendable, buildable, and goes on without looking streaky or cakey.
It's made with nourishing ingredients like shea butter, mango seed butter, and licorice root extract to help hydrate, smooth, and brighten your skin.
Like all of TARTE's products, it's 100% cruelty-free.
Weighing in at 0.5 ml

$27
In addition to always being on-trend, innovative, and totally unique, TARTE COSMETICS is committed to creating vegan-friendly paraben-free, gluten-free, phthalate-free products that are never tested on animals.
Angled Concealer Detailer Brush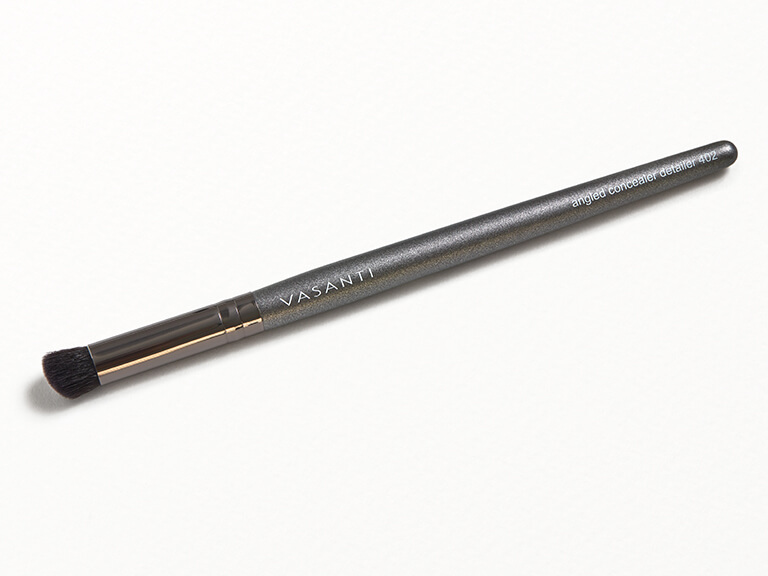 Why You'll Love It
We found your concealer's new BFF (you're welcome).
Perfect for pro's and makeup newbies alike, this detailing brush has an angled brush head that makes it super easy to bluff and blend your concealer in those hard-to-reach places, like your inner corners and around your nose.
Made with ultra-dense nylon hairs, these luxurious bristles don't just feel super soft—they're vegan and cruelty-free too.
1 CT
Full Size, MSRP $19
About The Brand
VASANTI COSMETICS was founded by four sisters and one childhood friend with a passion for beauty products that enhance your natural beauty, feel comfortable to wear, and make you feel as good as you look.
Power Satin Matte Liquid Lipstick in Namaste All Day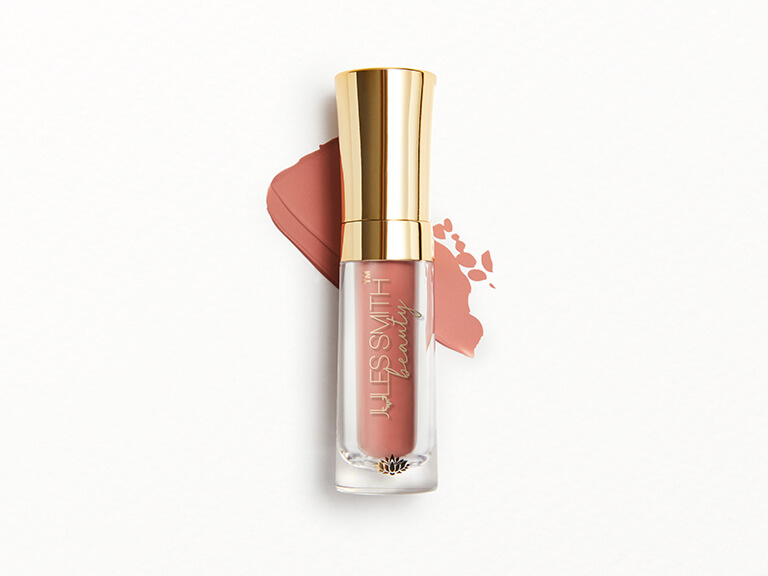 Why You'll Love It
What's your favorite gemstone? We guarantee JULES SMITH has a beauty product to match it, like this beautiful neutral rose liquid lipstick.
It's inspired by the power of agate, so every time you swipe it across your lips, (we hope) you'll feel creativity, harmony, and protection.
Unlike other matte lipsticks, this non-drying, nourishing formula is infused with vitamins to keep your lips ultra-hydrated and smooth.
Weighing in at 2.4 ml
$18.00
About The Brand
Just like us, JULES SMITH BEAUTY believes beauty starts from the inside. And just like us, she loves gemstones and the balancing, calming, confidence-boosting effect they can give you. Everything in her collection is inspired by the powers of gemstones and crystals—and they're just as pretty.
Brow Chow in Deep Brunette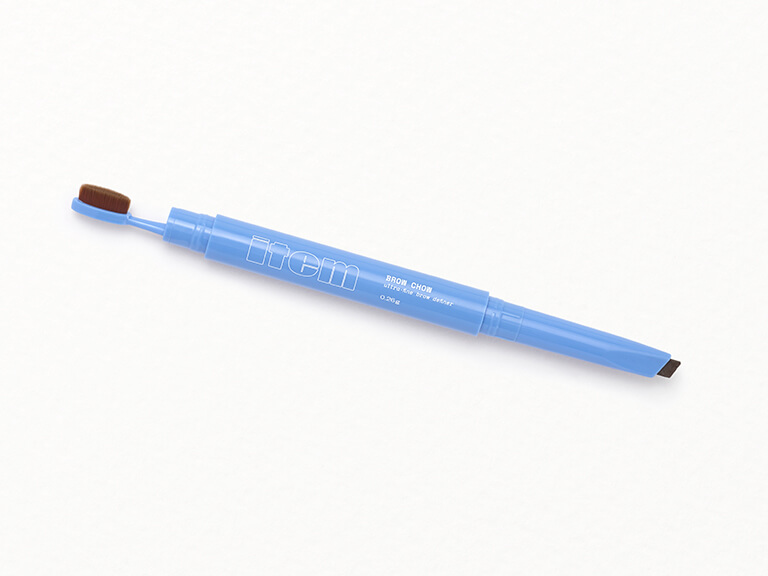 Why You'll Love It
IPSY EXCLUSIVE: Yup, we scored TikTok superstar Addison Rae's ITEM BEAUTY products exclusively for you—and you bet they're worth the hype. As co-founder and chief innovation officer, Addison infuses a healthy dose of self-love into her line of good-for-you makeup, so you'll look and feel 100 every time you apply.
New to ITEM BEAUTY? In Addison's words: "When I think about beauty and what's important to me, it's putting something on my face that I can feel good about. I wanted simple, unfussy products that are fun and don't take themselves too seriously. That's exactly the concept that ITEM was born out of."
Speaking of unique—some days we're low-key and some days we're extra, so this dual-ended, deep brown brow pencil gives you full control to take your brows from precise and defined to fluffed up and bold with one tool.
This pencil side has an ultra-fine, triangle tip that goes exactly where you want it, and lets you fill, shape, and define your brows with ease.
The built-in brush = the difference between brows that look good and brows that look amazing. Comb it through your brows once you've finished filling and shaping to blend out the pigments and fluff up your brow hairs.
This ITEM's your one and only. The smudge-proof, sweat-proof, and transfer-proof formula will stay put for the long-haul—apply it in the a.m and you're set for the day.
It's packed with self-love and Ipster love: yellow_jen says, "The shade is a perfect color and it's very pigmented or can be light depending on the pressure you put on the pencil."
Follow @itembeauty for fresh launches and beauty inspo.
Weighing in at 0.26 g

2 for $20, Limited Time Only! ($28 value)
About The Brand
For full, fluttery lashes, skin that glows (inside and out), and an all-around boost of confidence—look no further than Addison Rae's ITEM BEAUTY. This line of next-level dermatologist-tested makeup is infused with all of the good ingredients and none of the bad.